Kuvataiteilija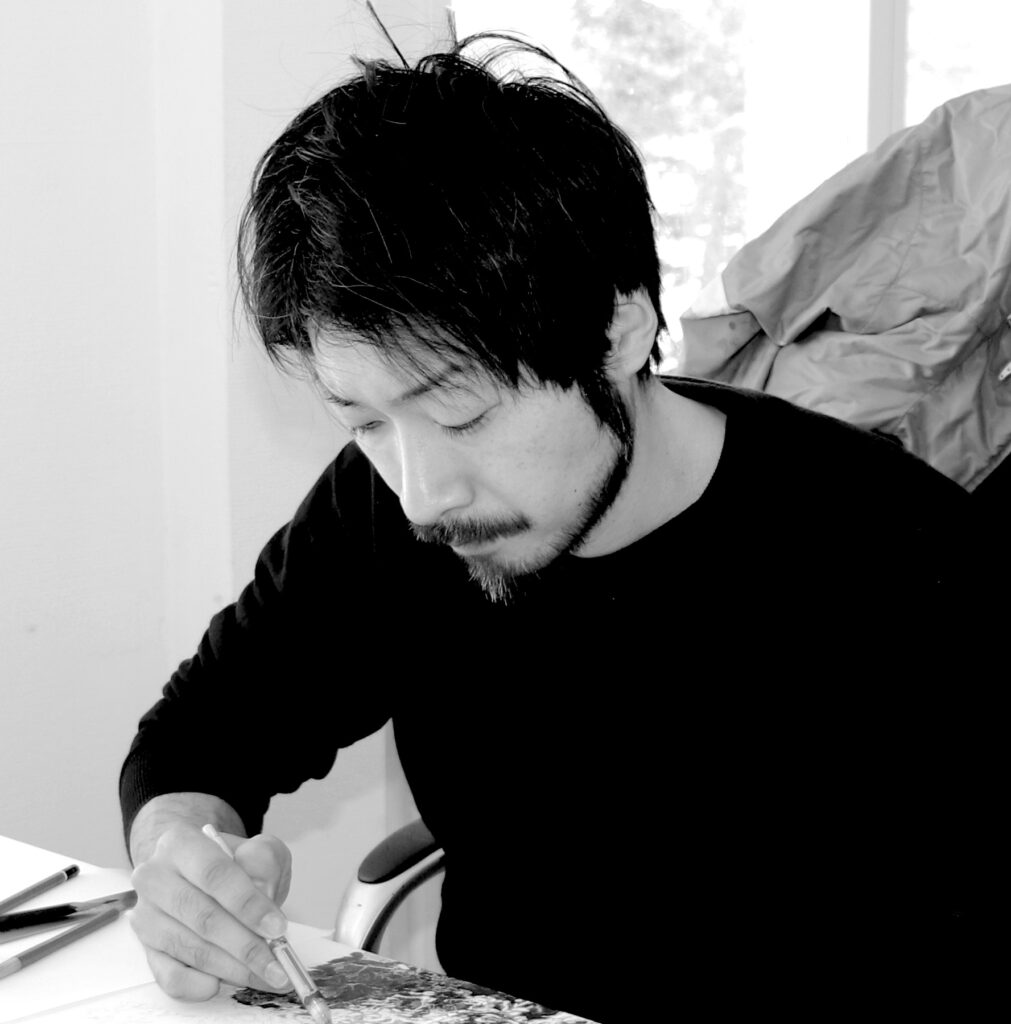 Japanilainen kuvataiteilija Yuichiro Sato saapui työskentelemään Järvilinnan taiteilijaresidenssiin vuonna 2016. Hän on jatkanut työskentelyään Suomessa. Sato luo graffitikynällä suurikokoisia fotorealistisia teoksia, joissa hän kuvaa erityisesti suomalaista luontoa.
Toukokuussa 2021 Saton työskentystudio muutti Järvilinnasta Kuhankoskelle.
I have been fascinated and living in Finland since 2016. In the forest, on the lake, I walk and draw. It's my life. My work is based on the techniques and methods of "Japanese Painting" that I learned. "Japanese Painting" is one of the representative arts of Japan that continues to evolve as contemporary art while inheriting tradition. Through my eyes and hands, I am trying to express people's empathy across various boundaries. My works are inspired by the scenery I usually see in Finland. The main material is graphite. I use mechanical pencils and pencils for detailed depictions. They are painted in white and black, and in minimal colors. They will be completed when each color and season comes to the viewer's mind. Since May 2021, I have moved my studio from Järvilinna to Kuhankoski and continue to paint the nature of Central Finland.